Farmlab Public Salon
Los Angeles Urban Rangers
Friday, September 12, 2008 @ Noon
Free Admission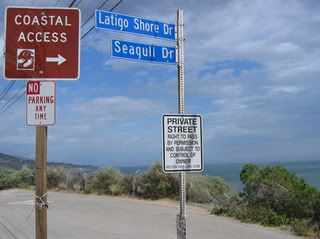 Freeways and Khakis: Adventures of the Los Angeles Urban Rangers
About the Salon
Join the Los Angeles Urban Rangers for a campfire talk about their past and current projects. A mobile site-specific interpretive force, the Rangers deploy equal measures of wit and sincerity to explore the workings of their home megalopolis, and to give people the interpretive tools to do the same.
Past projects have included a field guide to the L.A. County Fair, a field kit for interstate road trips, and such guided hikes as "One Strip After Another: Camouflage and Display on Hollywood Boulevard."
With their most recent project--"Public Access 101: Malibu Public Beaches"—they've been leading safaris to the Malibu coast, to impart the advanced skills required to find, park, and walk on a Malibu beach.
About the Salon Participants
The Los Angeles Urban Rangers is a collective of artists, writers, architects, urban designers, geographers, other scholars, and anyone else who evinces the requisite passions for exploring the intertwined human and natural ecologies of Los Angeles while wearing neatly pressed khakis and a large hat.
Photos:
(Top): Interspecies sign competition along the Malibu coast; photo courtesy Los Angeles Urban Rangers.
(Bottom): Malibu Public Beach safari in action; photo by Kelly Akashi
.
Labels: Lauren Bon, metabolic sculpture