Farmlab Public Salon
Jim Heimann
Friday, April 4, 2008 @ Noon
Free Admission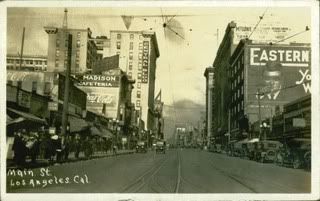 Main Street Erased
About the Salon
Like much of L.A's built environment downtown Los Angeles has been subject to alteration. The thoroughfares of downtown have witnessed dramatic change in the past century and Main Street ( and surrounding arteries) presents a fascinating study of erasure.
About the Salon Presenter
Jim Heimann is the executive editor of Taschen America and came to that position after 30 years of freelancing in the design and illustration world. He has written copious numbers of books many focusing on regional architecture. Being a second generation Angeleno, his favorite subject is Los Angeles. He also is an instructor at Art Center College of Design.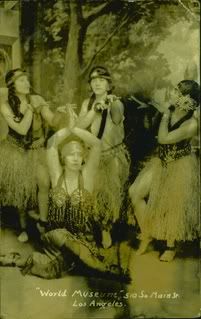 Photos courtesy Jim Heimann
Labels: Lauren Bon, metabolic sculpture