Wildflowers Subject of Channel LA-18 T.V. News Story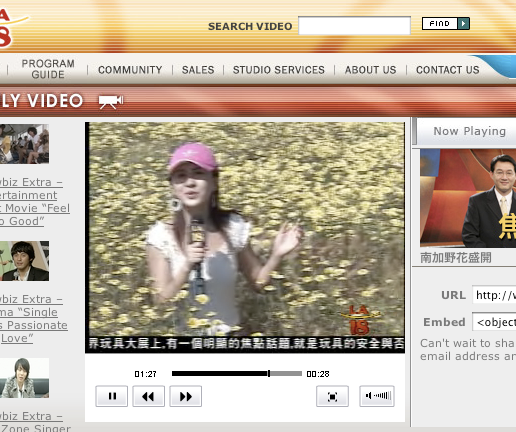 The wildflowers located at the north side of the Los Angeles State Historic Park were featured in a recent television news story.
The native mix of fora are a planned legacy of the
Not A Cornfield
project.
NAC
, of course, was the artwork by Lauren Bon that preceded Farmlab.
Click
here
to view the bilingual piece, which includes interviews with officials from the AIA and Calif. State Parks, as well as footage of both a bee and a journalist, each engulfed in petals.
Screenshot taken from la18.tv
Labels: Lauren Bon, metabolic sculpture