Farmlab Public Salon
Carol Wells
Friday, October 10, 2008 @ Noon
Free-of-Charge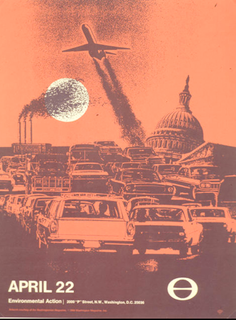 Can Design Stop A War?
About the Salon
Join Carol Wells for the conversation, "Can Design Stop a War?," a topic she has presented on three continents about the power of posters opposing U.S. interventions into the domestic affairs of sovereign nations since World War II. These posters show hopes and dreams, and the pain of dreams destroyed. They document the efforts of people who refuse to remain silent and who use the power of art to inspire action. Wells will also show posters from recent and future exhibitions, including "Subvertisements—Using Ads and Logos for Protest"; "Presidential Rogues Gallery—Satirical Posters 1960s to the Present" and "MasterPeaces—High Art for Higher Purpose."
About The Salon Participant
Carol Wells is an activist, medieval art historian, curator, and poster collector. She started collecting posters in 1981 and produced her first exhibition that same year. She founded the Center for the Study of Political Graphics (CSPG) after realizing that no collections were using posters to educate, agitate and inspire people to action, which is why protest posters are made in the first place. CSPG has more than 65,000 human rights and protest posters, including the largest collection in the United States of posters from the 1960s to the present. For more information please visit CSPG's website www.politicalgraphics.org
Image:
Environmental Action,
Offset, 1969, Washington, D.C., 6338.
Image via www.politicalgraphics.org.
Labels: Lauren Bon, metabolic sculpture