Community Marigold Harvest -- This Saturday at Cornhenge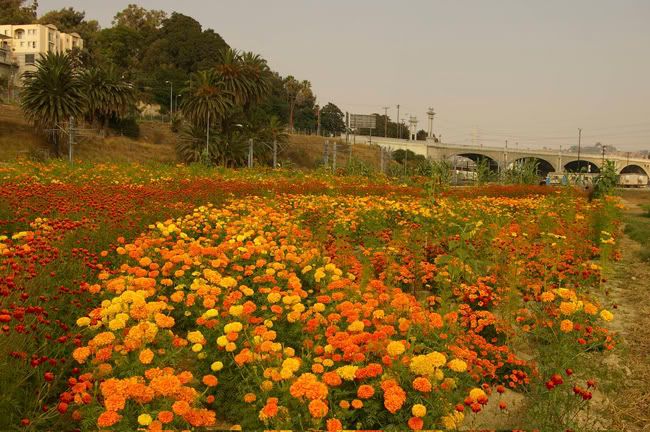 On Saturday, December 1, from 9am-3pm**, anyone who would like to receive a locally-grown marigold is invited to come down to Cornhenge, the metabolic sculpture located on the grounds of the Los Angeles State Historic Park.
Please bring your own clippers. There is no charge for the flowers.
**updated
Labels: Lauren Bon, metabolic sculpture