Farmlab Public Salon Series Resumes This Friday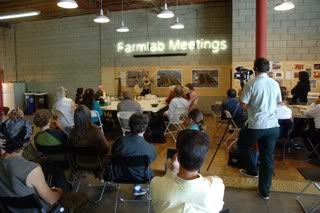 The Farmlab Public Salon series resumes this week, Friday, February 29 @ noon.
For an updated list of upcoming (and past) Farmlab Public Salons, please click
here.
We apologize for the late cancellation of last week's program, and look forward to seeing you all this Friday and beyond...
Labels: Lauren Bon, metabolic sculpture