Farmlab Public Salon
Youth Environmental Stewards
(Northeast Trees)
Friday, February 29, 2008 @ Noon
Free Admission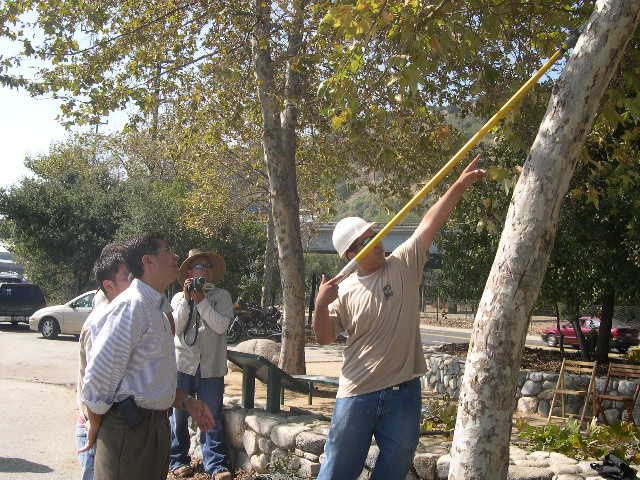 What is a Youth Environmental Steward?
About the Salon
North East Trees, Youth Environmental Stewards will discuss what they learn when they join the YES program. How this connection of skills training relates to environmental justice,urban forestry and global climate changes.
While giving them exposure to issues dealing with urban forestry the vocational track enables the youth to build their resume and take on proactive roles in their community beyond the training both both locally and globally.
About the Salon Participants
Franchezska Zamora
is Northeast Tree's Youth Organizer, Activist and Educator. She holds a BA in the Role of Social Constructs Impacted in Race,Class, and Gender.
Marcos Trinidad
is the Youth Crew Supervisor, and a geology and anthropology student.
Josue Ocampo
is the Youth Crew Supervisor, and a former Youth Steward (2005).
Kristi Lopez
is the Community Outreach Coordinator. She holds a BA in Urban Studies and Planning.
Jose Rodriguez
is the Community Steward Former, and a former Youth Steward (2006).
Participating Youth Environmental Stewards:
Danny, Tyrone, Calvin, Victor, Josue,
and
Gorge
.
Photo Courtesy Northeast Trees
Labels: Lauren Bon, metabolic sculpture