This Week @ Farmlab
October 17-24, 2007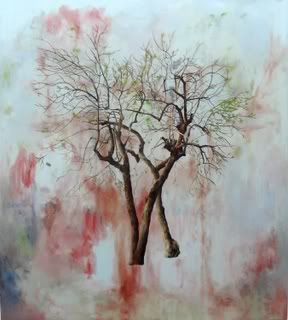 Farmlab Public Salons
Lucas Reiner | Pollarding in the New World
Friday, October 19, 2007 @ Noon
Join artist Lucas Reiner as he discusses his on-going fascination with trimmed trees -- and the photographs, paintings, drawings, and film that have resulted from this. .....
full text
Angela Johnson Meszaros | AB32 Climate Change Law...
Friday, October 26, 2007 @ Noon
When California adopted the Global Warming Solutions Act of 2006 (AB 32) it sent a statement heard around the world. The question is, what was the statement? Join Angela Johnson Meszaros for an exploration of .....
full text
News + Projects
Park Site To Host Historic Tongva Sunrise Ceremony
Ritual To Occur For First Time Since Late 18th Century
Not since the time of Spanish Conquistadors have the Tongva people practiced this ceremony at the original site of the Yangna village. Ceremony will begin November 2 @ Sunrise (6:14 am). ....
full text
Under Spring
Mayan And Azteca Mask Making Workshop
Friday, October 20 & 27 @ 10:00 am - Noon
Artist Christi Burgos will lead a mask making workshop inspired by the Mayan and Aztec cultures. Create your very own mask, discover the history behind mask making, and learn about our upcoming La Ofrenda. ....
full text
La Ofrenda Celebration Coming To Under Spring
Saturday, November 3 @ 7:30 pm – Midnight
Join Farmlab in a celebration of life honoring the ancestors as we transform Under Spring with hundreds of marigold and candles while featuring music and art reflecting our cities cultural diversity. La Ofrenda is similar to a Day of the Dead Celebration and translates to mean 'The Offering'. .... More info coming to Farmlab.org
Labels: Lauren Bon, metabolic sculpture