Farmlab and Friends Deliver
Agbins To Skid Row
Photos From June 16, 2007
On Saturday, June 16, 2007, the Farmlab Team -- along with many new and longtime friends -- delivered 25 ag bins filled with vegetables and flowers to Skid Row, in downtown Los Angeles.
Ag bins -- short for "agricultural bins" -- are wooden cartons; they've been a part of Farmlab's materials pallette since the
Not A Cornfield
project.
For basic information about the purpose of the project, list of participating agencies, and a map of the delivery route, please
click here
.
Below are newly posted photos from the day. See the bottom of the page for captions.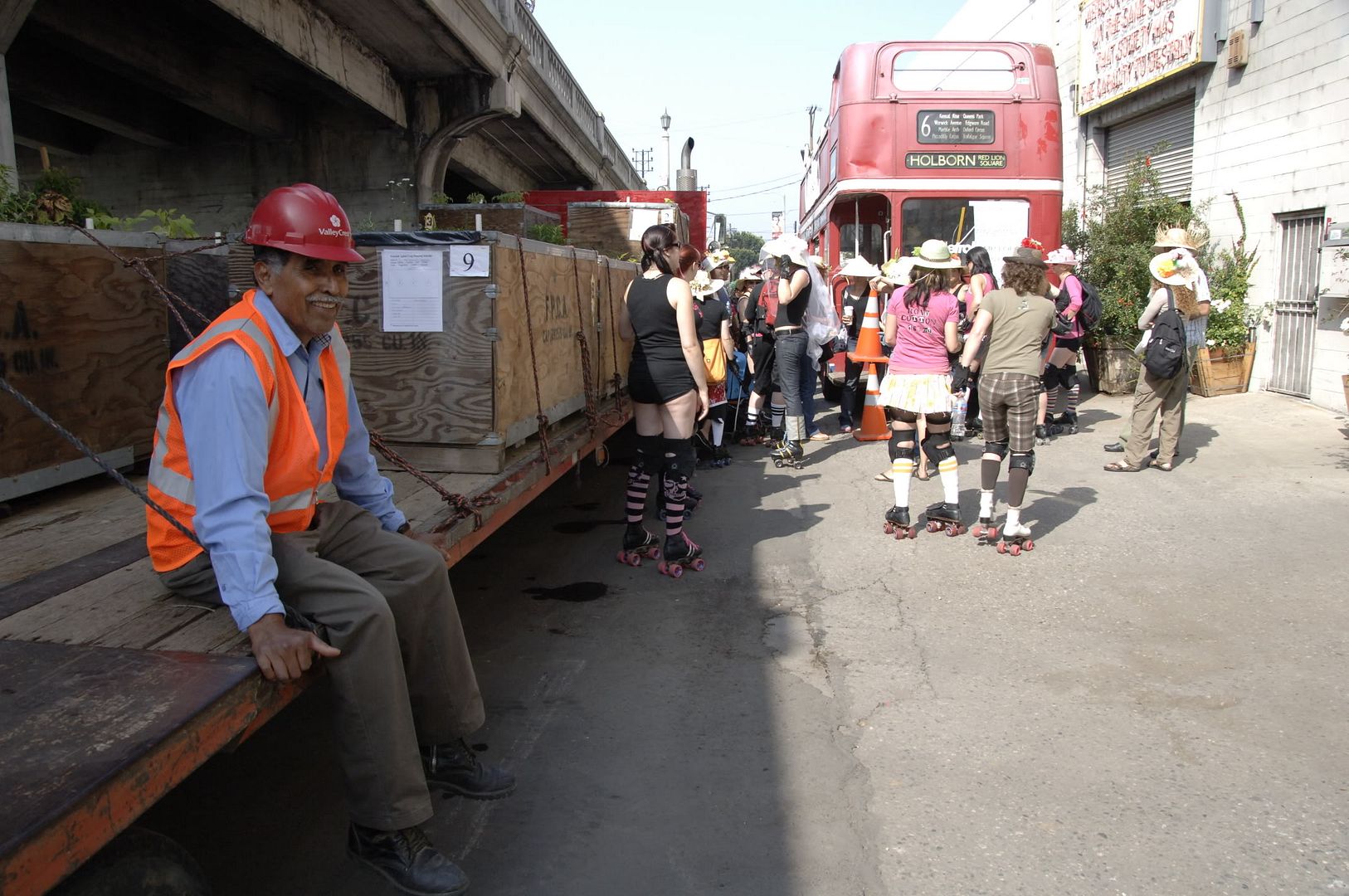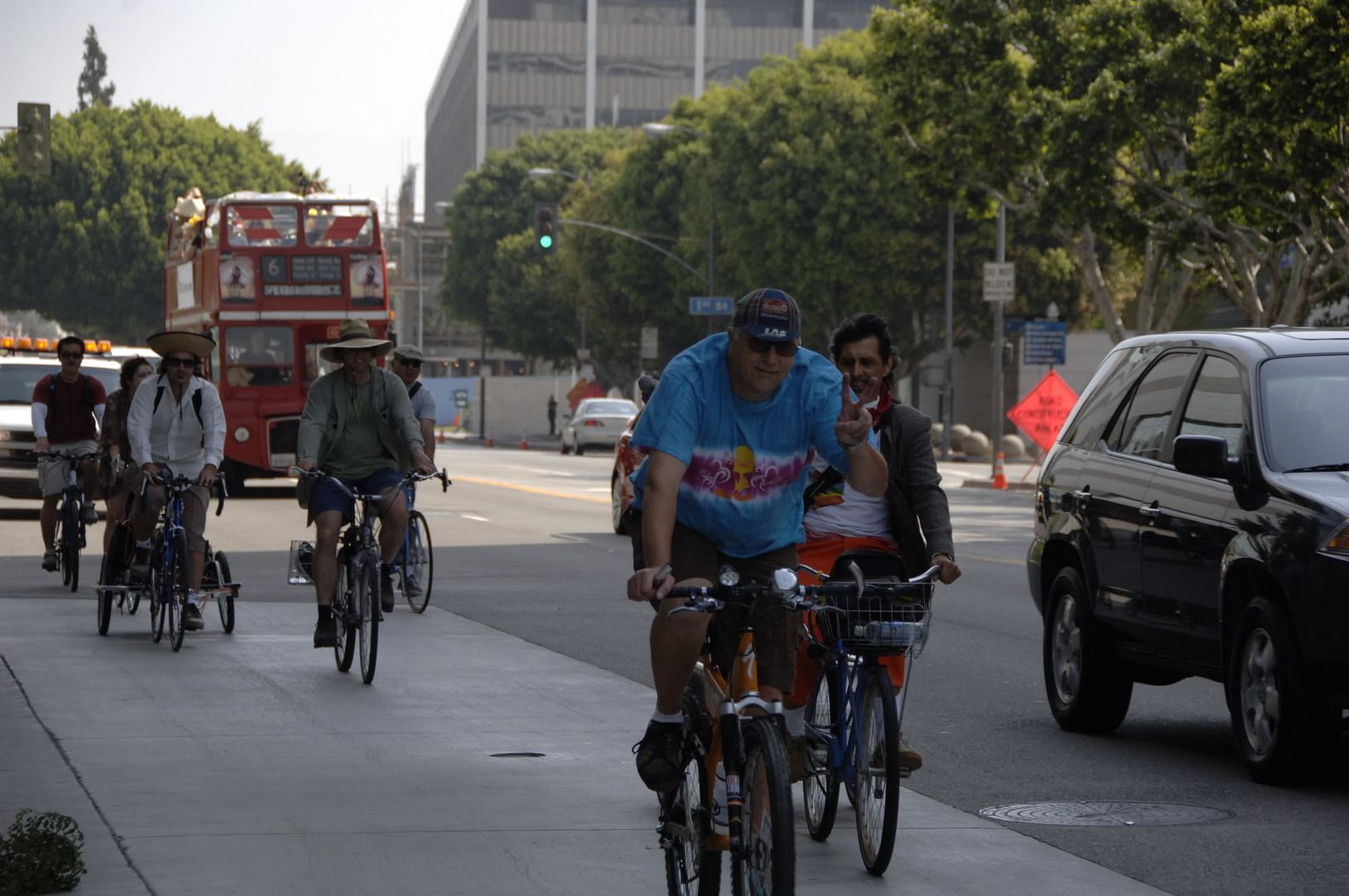 Captions - From Top to Bottom

Farmlab Artist-in-Residence Gerardo Vaquero Rosas sits on a flatbed truck otherwise loaded with ag bins, as Derby Dolls and other bus riders prepare to board the double-decker bound for San Julian Street.

Local bicyclists from Midnight Ridazz, along with deejays from killradio.org, peddle along Alameda, en route from Farmlab to Skid Row. The cyclists and deejays, along with area musicians, skaters from the L.A. Derby Dolls, a representative from Urban Farming, a newspaper writer, and various other good folks, participated in bin delivery.

The weekend prior to the ag bin delivery, the wooden cartons stood, freshly watered, Under Spring, outside of the Farmlab facilities.

A new friend shows off seeds -- part of the week's before planting.